Having Problems sending e-mails or have questions?
If there is a delay in our response to your e-mail we might be on the road attending a "Knap-in" or hunting for flint, Please be patient and we will answer your mail upon our return.
Or try entering our e-mail address manually.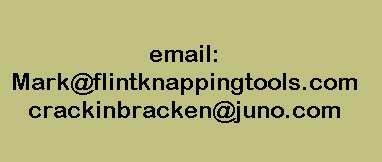 Or Mail to:
Mark Bracken
18405 Price Rd.
Saegertown, PA. 16433
U.S.A.